When it comes to a door supervisor, tall, rough, hard, and unbreakable are the words that pop up in our minds.
Sometimes we do hear the words such as bouncers, security guards, or doormen, too, for the Door supervision professionals.
Are you also fascinated by profession and want to break in but don't know the nitty-gritty details of SIA Door supervision professionals?
If so, then keep reading on!
Following, we've put together an ultimate guide to help you get important information all in place:
So, Who is a Door Supervisor?
A door supervisor or bouncer, sometimes known as a front-of-house security officer, is also referred to as is responsible for enforcing the law at public events and private premises where lawbreaking may occur.
Why Do People Get the SIA Door Supervisor Certification?
People obtain the SIA door supervisor certification to obtain a job as a security officer. However, many people find that they can get higher-paying jobs rather than just having basic security licensing.
There is also usually more responsibility and work with this type of position, which leads to increased pay and opportunity compared to lower-level jobs.
Another reason people obtain this level of training is to work independently without supervision overseeing their activities.
What Can You Expect Learning in a Door Supervisor Course Anyway?
A door supervisor course is an essential component of receiving an SIA Licence. This short training course covers all the core essentials you need to know to work as a door supervisor within the UK.
In a door supervisor course, you can expect learning following aspects that constructs the foundation in a personality that helps to deal with challenging on the job situations: 
Physical Intervention Techniques
This is very important if you are going to be on door duty for any establishment selling alcohol, which by law must have a certain level of security employed on the premises at all times.
You will learn how to break up fights without causing too much damage or injury and how to stop a particular individual from going back into a busy bar or club.
Crowd Control
You will learn how to move large crowds away from buildings in case of emergency and mundane things such as moving them out of the way so they don't obstruct fire exits and other essential items.
You will also be qualified to supervise security staff at significant events such as concerts and football matches.
How to Assist Police Officers
You will learn how to deal with difficult public members when Police Officers request assistance and what to do if one of your colleagues is arrested or detained by a police officer in the execution of their duties. You will also be able to search people and vehicles if required.
Inspect Licences
You will also be able to inspect licenses for all types of entertainment.
So, you can check that a club or bar has the correct right to allow entertainment activities such as DJs and live bands and determine whether an entertainment license is required in your particular circumstances.
You will also be able to inspect SIA licenses; again, if you are working towards the position of door supervisor, this could be very useful.
Dealing with Difficult People
If you end up on security duty at any time, you may have to deal with members of the public or staff who are causing trouble.
You will also get a firm grip over how to deal with difficult people calmly and rationally so that you can diffuse any situation without being dragged into an argument yourself.
Health & Safety
You will learn everything there is to know about health and safety in the workplace, including the various laws surrounding public entertainment licenses.
Also, you will understand how to deal with fire risks and the importance of keeping an eye on any electrical equipment or machinery at work, which could cause serious injury if not handled correctly.
How To Move Large Objects
If you are required to move large objects at work, you will need help, but by attending an SIA license training course, you can learn how to give and take instructions and also be able to lift and carry large objects safely.
Conflict Management
You learn how to resolve arguments peacefully without resorting to violence or other forms of argumentative behavior, which could potentially cause an even bigger problem within the building you are working at.
Alcohol Awareness
You will learn how to work with staff who are studying for their SIA license examination and give them some advice on improving their alcohol awareness.
Emergency First Aid
By taking such a type, of course, you will be able to deal with any first aid emergencies that may arise at your place of work and also deliver essential life support, using a defibrillator if necessary.
You can learn about ergonomics, how they affect your health and safety, and the health and safety of your colleagues.
Fire Safety
You will learn how to deal with a fire if something goes wrong when using machinery or when preparing stage effects.
For example, you will also check all emergency exits in any building you are working in to make sure they work correctly.
Safe Moving Of Passengers
If you are required to transport visitors to a building or a group of people from one venue to another, you can expect to learn in it. 
You will also learn how to check that the vehicle is safe to drive, where passengers should sit, and how they can be moved safely without being injured.
How To Handle Security Dogs
Most probably, you can expect to learn how to work with guard dogs in your place of work.
How Does a Door Supervisor Course Help You Break in the Security Industry?
Security has been a hot topic in today's society for several years now. So if you're thinking about becoming a security guard or perhaps even training to become a door supervisor, then your timing couldn't be better.
Jobs in this industry are abundant, and demand only seems to be increasing month after month.
As such, there is a massive influx of people entering this field and looking for ways to distinguish themselves from the competition. One excellent possible way to do that is with a door supervisor course.
What's the Scope of the SIA Door Supervisor Course?
Door supervisors run the doors at nightclubs, bars, casinos, and other establishments where large crowds gather regularly.
They have a variety of duties, including, but not limited to:
Enforcing club rules
Monitoring for safety concerns and fights
Checking IDs at the door
Making sure everyone inside is over the age of 21
Last but not least, if the establishment serves alcohol (or whatever the legal minimum may be), controlling line flow into and out of the venue, keeping an eye on valuables that patrons leave at their tables.
And sometimes even helping out the wait staff by collecting empty glasses or clearing used tableware when necessary.
If any of these sound appealing to you, then perhaps taking a door supervisor course is in your future.
According to an estimation, An average door supervisor earns $46,878 annually whereas, an experienced one makes $64,000 annually!
There are all kinds of great benefits associated with getting qualified as a door supervisor, including higher pay, a more fancy title, a boost in self-confidence, and so much more.
Does Door Supervisor Certification Difficult to Earn?
Increasingly high demand for bouncers has caused some people to try and obtain certification to get hired. However, the process of obtaining certification is not as easy as it may sound.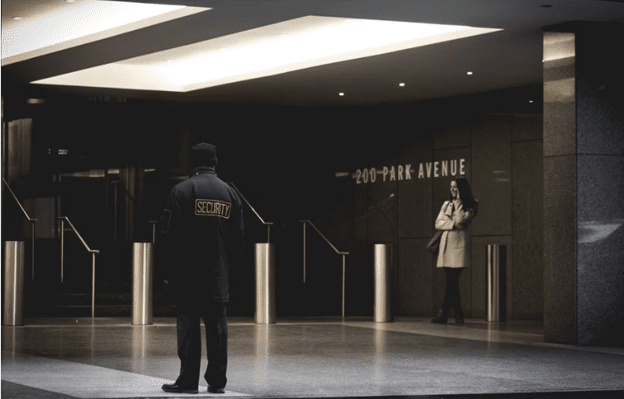 Several points cause prospective applicants problems that can often lead to them dropping out and attempting the certification process again later.
How Long Does the Door Supervisor Certification Process Take?
The first point of consideration for many people is how long the door supervisor certification process takes.
In most cases, a few days will not be enough to complete it, and many people end up spending months trying to get certified.
Where Can I Get the Door Supervision Certification?
For this, you can join the physical training centers in your region. However, if that's not feasible for you, you can enroll in our Door Supervisor Course.  
Possible Career Positions After Getting SIA Licensed
Following are the possible door supervision job positions that you can get after getting an SIA license:
Close Protection Officers
Vehicle immobilizers.
Keyholders
Bodyguards
CCTV operatives.
Cash and valuables in transit
Door supervisors
Verdict
Want to break into the security industry as a door supervisor security officer?
For this, you are planning to enroll in a door supervisor training but have no clue about this profession's responsibilities and all other important info?
No worries! Above, we've compiled an ultimate guide with all the essential information just for you!
FAQs | Your Questions Answered Here!
Q1: Being a door supervisor security professional, what is the nature of work?
A: Generally 9 am – 5 pm with extra hours required during busy times such as weekends and Bank Holidays.
Nights out can sometimes be arranged to monitor private functions such as Christmas parties.
Overtime may be available but not guaranteed. Working hours vary depending on the employer's opening times and event timings.
Q2: Secured job or on-call basis? Which job will I most likely expect from an employment agency?
A: You can expect an on-call basis job from an employment agency. 
Q3: What's the estimated salary for a door supervisor security professional?
A: An average door supervisor can earn £700 weekly and £35000 per year, whereas an experienced one can earn £800 weekly and £40,000 per year!